Replacement with new equipment,
cost in case of failure and time required!
Do not worry! We provide total service for discontinued, outdated systems, industrial computers, equipment, and data.
Engineering Service Business Departement

We provide competitive premium services that save your cost and time.

In a fast-changing modern society, if equipment or systems are discontinued or a failure occurs, production may be interrupted and it takes a lot of time and cost to solve the problem.

Based on our technology and expertise in IT field, we provide total service for discontinued OLD SYSTEM and industrial computer, equipment and data to the domestic and foreign customers.

Core competitiveness

1. Technology and know-how for industrial systems produced in and out of the country

2. Various repair equipment

3. On-site inspection and repair service

4. Team up as a professional engineer

5. Customized service for customers - Saving time and cost
Supply industrial special HDD & Storage
We provide various technical services related to HDD, low-volume discontinued products, and hard to obtain products.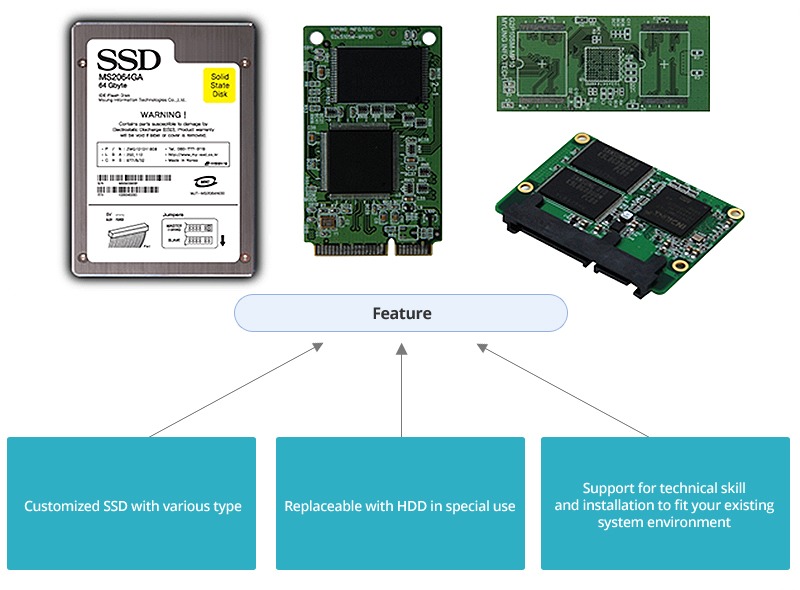 DEC(Digital) & NEC HDD Product

RD53, RD32/31, RZ26/28, D3142, D3126, D5126, D3746
Supplying Low-volume PATA & Replaceable SSD of SCSI

PATA 2.5" & 3.5", Customized SSD with SCSI type
Supplying Storage Emulator

OLD HDD / Tape / FDD Emulator
Industrial / Medical / Communication Format Block size Converted HDD

256 / 1024 / 2048 Block size conversions
Other Storage (FDD, Tape, MO etc.)

5.25", 3.5" Industrial FDD, Tape Backup Drive, MO Drive Repair and Supply
Data backup / Deletion Solution
We provide the deletion service for preventing the leaking of data and backup against loss of stored data in HDD.
Data backup Solution
Through Image Backup as same as the original OS/Application HDD installed in industrial loader/operation and control system, it helps to prevent the data loss and to perform quick recovery.

If you back up the hard disk in advance and if the hard disk in system is damaged, it helps to reduce the down-time of the system/production line and to improve the productivity.
Image Backup Device

HDD CLONE BS512A
Data deletion Solution
Laws are enacted to prevent privacy and corporate secrets, many public institutions and companies are implementing data persistence deletion solutions.

We provide a solution that combines permanent deletion function and delete history (Data service for auditing storage devices)
Data S/W deletion

HDD Degausser
Industrial system repair & upgrade
We provide the technical services like W/S repair and provide the replacement for all industrial computers, including specialized storage systems, discontinued Old System and Industrial MIMI System, Sun, Hp, Digital etc.
NEC 98 Series / Fujitsu Hitachi repair / delivery of PCs from Japan

PC9801, PC9821, FC9801, FC9821 etc. All NEC Products
PC/Workstation from Japan

SUN, HP, IBM, Digital Old W/S repair/delivery

Digital PDP 11 series, VAX series etc.
Hp apollo series, 9000 series etc.
IBM PS/2, series, Industrial PS6000 series etc.
SUN sparc station series etc.

DCS / PLC Industrial Loader / MMI System Repair

Siemens, Yokogawa, Foxboro, ABB, Omron, Fujitsu, Hitachi, NEC, IBM, Rosemount, Honeywell, DEC(Digital)
Necessity for Industrial Upgrade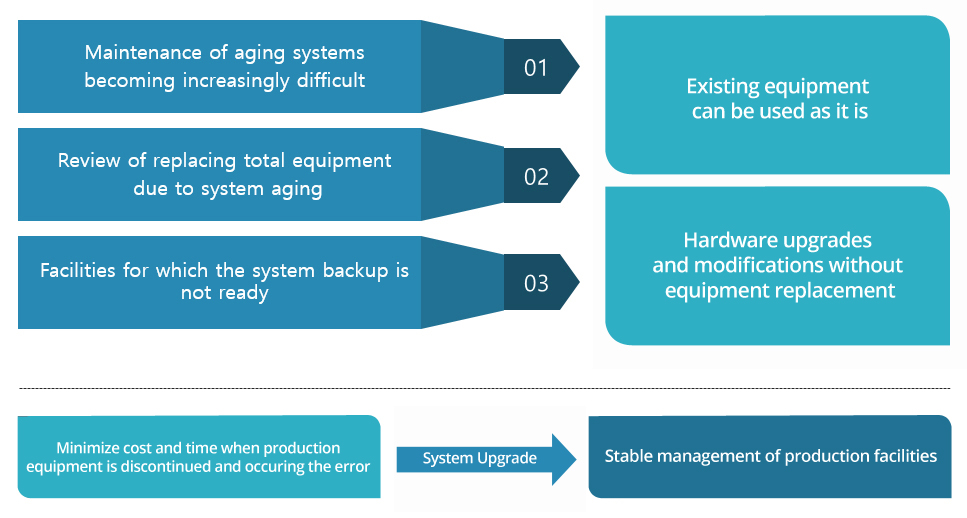 Monitor / printer repair & modification
Industrial Monitor Repair / Substitute Development

Manufacture / Delivery of frequency conversion converter → Used as a general monitor (LCD) for Low frequency band monitor(Horizontal frequency 30KHz or less)
RGB converter - Convert RGB BNC input to VGA / DVI (Analog to digital)
Produce Video Monitor (15KHz band)

Industrial printer repair / replacement product development

Produce Converter → Used discontinued printers and Hard copier for DCS as standard inkjet / laser printers PC using VGA Capture to save printer screen (data) / Possible to Print system → Suitable for maintenance beyond hard copy
Compatible with all printers including DOT / Thermal / Line printer / TTY

Industrial Device & PCB Repair
DCS / PLC Operation & Control Station Controller Repair

Siemens-SIMATIC S5/7,SCADA PLC
Foxboro-I/A series
Yokogawa-Micro Excel,Centum EXCEL/CS,CS1000/3000
ABB-Advant Controller series
Fisher Rosemount-DELTA-V,PROVOX,RS-3
Mitsubishi-MELSEC series, MASTA-K series, GLOFA Honeywell-PLANTSCAPE,TPS
rockwell automation -PLC5,Control/Flex/Compact/Soft Logix
OMRON / Schneider /DEC(Digital) etc.

W/S Main board & Power Supply repir

Power Supply, AC-DC, Converter, Various Inverter / Motor Servo Driver
AVR/UPS

SCSI I/O controller Repair


(Network for communication equipment Card / Router etc.)